The Benefits Of Windshield Repair
Restore structural strength to the glass making it safer.
Keeps insurance glass claims down for lower rates.
Maintains the original factory urethane seal of the glass.
Prevents moisture from entering into the (PVB) layer.
Reduce possible sun glare from damaged glass area.
Repairs only take moments which saves you time.
Smooth outer surface area for wiper performance.
Damaged area is reduced to a slight visible flaw.
You save up to 75% cost of a new windshield.
Improve optical quality in the damaged area.
Satisfy any state safety inspection criteria.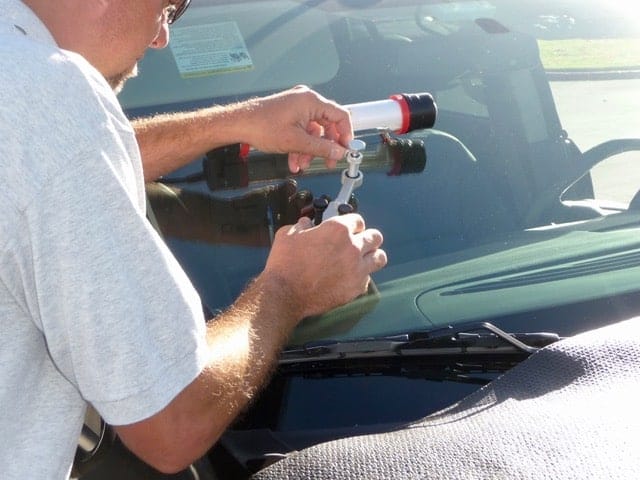 All Our Work Is Covered By A Lifetime Warranty
Keep the break clean and dry before the repair and the results will turn out much better.
Cover the chip to avoid contaminants that can hamper the end results. Place a small piece of clear tape over the impact point to keep dirt and moisture out while you await the repair.
Get the damaged area repaired immediately to keep it from spreading.
Avoid having a repair performed outside in bad weather.
Keep the vehicle inside overnight prior to a repair. This will keep the glass cool from heat and dry of condensation.
Don't use your defroster. The hot or cold air could cause the rock chip to crack.
Don't wash your vehicle. The soap and water will contaminate the damaged area and could cause the crack to grow.
Don't slam your door shut. The excess pressure combined with the impact could cause the chip to continue to crack. Leave a window slightly open when shutting doors.
Don't use any type of glue to fill the damaged area. The microscopic passages within the break will become clogged and impossible to repair properly.
Don't park in the hot, direct sun. Leave a window slightly open to reduce temperatures inside the vehicle. Park facing away from the sun. Hot windshields are weaker and tend to crack more easily.
Stone Chips or Bulls Eyes     $75.00
Additional Stone Chip on same Vehicle     $35.00
Single Line Cracks (up to 6" Long)    $99.00
Multiple Car Discounts Available     Varies
We guarantee our repair for as long as you own the vehicle. Should the repaired area crack or spread at anytime, you will be entitled to a full refund of the amount charged. Present a copy of the invoice and proof of failure. This warranty is non transferable.
Let Us Earn Your Business