FREE QUOTE –  LIFETIME WARRANTY – MOBILE SERVICE

ASSORTED TYPES OF BREAKS



 

ABOUT
oUR HISTORY
We started in 1989 offering several different kinds of Automotive Reconditioning Services in Orange County. Windshield Repair has always been one of them. We currently have 20 plus years of experience, knowledge and relationships with hundreds of customers to date. Our objective is to always maintain the highest level of Honesty and Integrity possible for our customers. Our mission is to Serve Customers in the most Professional Manner while providing the Highest Quality of Windshield Repair. We have always provided a Mobile Service in Orange County in which we come to you wherever you are.
oUR COMMITMENT
We always provide complete and honest information to our customers. We first evaluate each customer's situation to determine what his or her needs really are. We then provide all options available to the customer as well as suggesting the best course of action. On those occasions when our service is not the right choice, we will tell the customer. We will earn our customers trust and not compromise our integrity for a quick sale. Windshield Repair in Orange County California is your source for Quality Auto Glass Repair.
tHE REPAIR PROCESS
Windshield repair is a permanent process that forces the air out of the glass break and fills it with a curable liquid resin. The resin will bond to the break that will prevent it from spreading further and also improve the clarity. A completed repair will look like a minor blemish or a speck on your glass. Depending on the type of break and severity of the impact, some repairs will be almost totally invisible but others will show only minor improvement in appearance. We only use the Highest Quality Materials for all our repairs. Windshield repair is economical, safe and effective. Most repairs can be completed within thirty minutes.
The BENEFITS OF WINDSHIELD REPAIR
Restore structural strength to the glass making it safer.
Maintains the original factory urethane seal of the glass.
Prevents moisture from entering into the (PVB) layer.
Reduce possible sun glare from damaged glass area.
Smooth outer surface area for wiper performance.
Damaged area is reduced to a slight visible flaw.
You save up to 75% cost of a new windshield.
Improve optical quality in the damaged area.
SCHEDULE NOW!
 TYPES OF PAYMENT ACCEPTED
Cash, Checks and all Major Credit Cards including:
VISA, MASTER CARD, DISCOVER, AMERICAN EXPRESS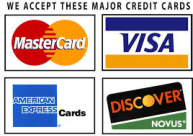 CONTACT
BUSNESS HOURS



MONDAY—SATURDAY
8AM—5PM
SUNDAY
Closed
ACCOUNTING OFFICE

220 Newport Center Dr. #11-518
Newport Beach, CA 92660
Fill out this form for Windshield Repair Inquiry. For faster service please call 949-861-8465